The Arab Organization for Agricultural Development (AOAD), organized a training course in the field of Analyzing and Developing Agricultural Value Chains, in cooperation with the Sudanese Ministry of Agriculture and Natural Resources and the United Nations Economic and Social Commission for West Asia (ESCWA), at the headquarters of AOAD in Khartoum, Sudan from the 8th till the 12th of December 2019. The participants were 35 trainees from the Ministry of Agriculture and Natural Resources in various states in Sudan.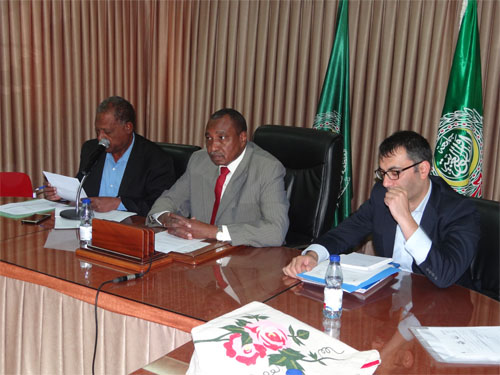 The course aimed to introduce the participants to the concept of value chains and its link to the market economy and its dynamics, the importance of the production approach from the perspective of value chains in the agricultural sector as well as studies of value chains and their role in preparing strategic frameworks for development, the reality of value chains in the agricultural sector in Sudan.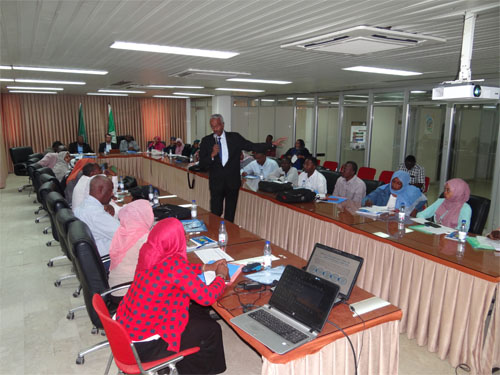 AOAD Director General H.E Prof Ibrahim El Dukheri praised the partnership between AOAD and ESCWA which, hoping that this partnership will expand to contribute to advancing development work in the Arab region. He added that this session represents the beginning of the cooperation with ESCWA for upcoming programs next year 2020. The course program addressed number of topics including methods for selecting the sector, the value chain, foundations and criteria and analyzing the value chains, mapping the chain and the necessary research, in addition to planning the type of intervention and discussing sustainability.