The Arab Organization for Agricultural Development (AOAD) and in cooperation with the Food and Agriculture Organization of the United Nations (FAO) and West Darfur State Ministry of Production and Economic Resources celebrated the Field Day on the 16th of December 2019, in the area of Umm Sebeikha, Al-Geneina locality, West Darfur State. The celebration focused on the modern agricultural technologies used in the production of improved seeds, food of farmers in the context of the program for improvement of livelihoods of rural peoples in Darfur States, Sudan.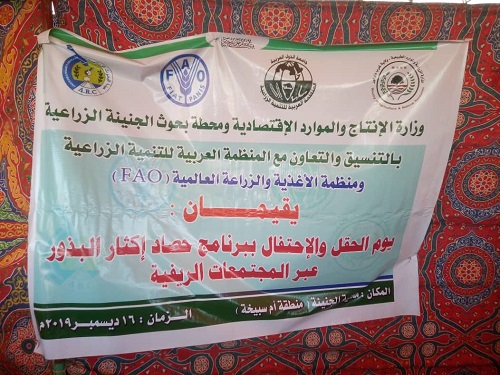 AOAD and in cooperation with a number of international organizations carried out several activities to raise the capacities and training in the local communities.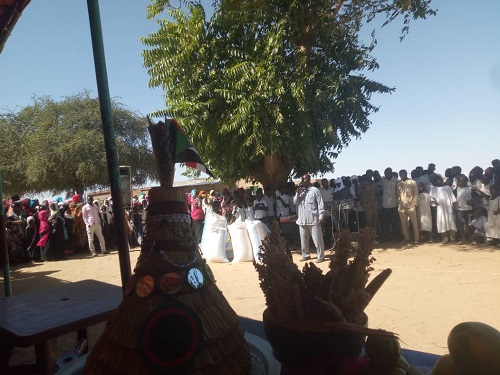 It is worth mentioning that the livelihoods project in Darfur states includes, water harvesting, improving agricultural productivity and production, enhancing the capabilities of the rural population economically through food processing to achieve added value to agricultural products to raise the level of income of farmers in the states of Darfur.