The Arab Organization for Agricultural Development (AOAD) organized a training course in cooperation with the Regional Center for Remote Sensing of North African Countries in the field of using forecasting models and geographic information systems to estimate crop productivity from the 23rd till the 27th of December, 2019 in Tunisia. The participants were from Tunisia, Egypt, Sudan, Morocco, Algeria, and Libya.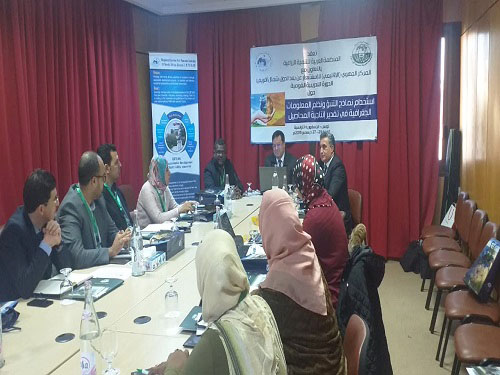 The course aimed to introduce the participants to the crop forecasting models in estimating productivity, gaining knowledge at various stages of crop growth and the impact of the environment and climate changes on production, with the possibility of developing environmental scenarios to encompass temperatures and available water resources considering the soil properties and fertilization processes.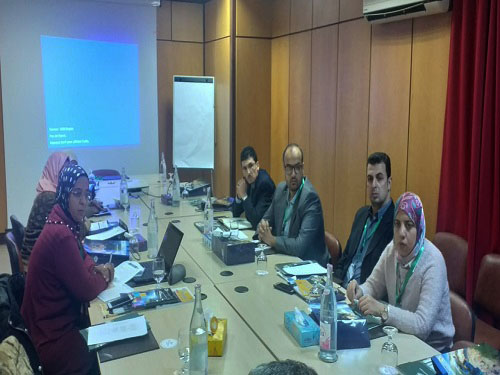 AOAD training program stressed the importance of building agricultural capabilities in the field of remote sensing and the use of its multiple applications, to match AOAD emphasis on promoting components of various types of agricultural knowledge in accordance to the main objectives of the Arab Strategy for Agricultural Development that the AOAD has aligned with the 2030 Sustainable Development Goals.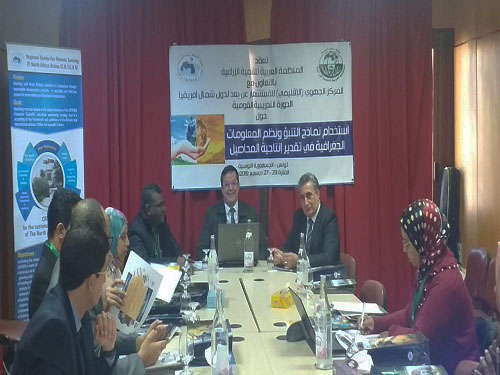 The training course covered several topics including the importance of agricultural crop modeling by presenting the "AquaCrop" model to estimate crop productivity and water unit use efficiency, the stages of development of the concept of crop productivity response to water, providing an applied exercise on downloading the "AquaCrop" model and how to prepare model inputs. In addition the training program in presenting the "AquaCrop-GIS" model provided adequate information on the relationship of the "AquaCrop" model and geographic information systems.