The Arab Organization for Agricultural Development (AOAD) participated in the twenty-fourth session of the Forestry and Range Authority in the Near East, of the United Nations Food and Agriculture Organization (FAO), which was held in Antalya, Turkey.
During the first session AOAD delegation enlightened the audience about the partnership that links AOAD and FAO, which is embodied through the implementation of many joint activities. It is expected that this partnership will be further strengthened in the near future.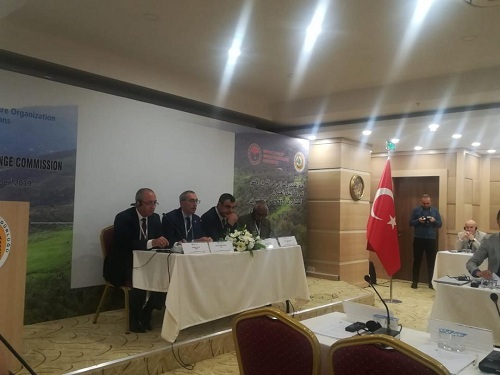 AOAD's delegation presented a proposal to encourage the partnership with FAO and other regional and international organizations that have activities in the field of the environment.
Moreover, there will be a permanent item on the agenda of the Forestry and Range Authority meetings under the title "Joint Initiatives" through which FAO and other organizations will present a joint report on the partnerships.