The Arab Organization for Agricultural Development (AOAD) Director General, H.E Prof. Ibrahim Adam El Dukheri, addressed the graduation ceremony of the Training of trainers (ToT) for the program of "Training and developing Entrepreneurs and the Establishment of Small and Medium Enterprises" which was held in Beirut, Lebanon during the period from 1-4/ 10/2019, in presence of Mr. Wissam Fattouh, the Secretary General of the Union of Lebanese Banks, Dr. Khaled Mohamed Hanafy, Secretary General of the Union of Arab Chambers, Dr. Hashim Mohamed from the United Nations Industrial Development Organization (UNIDO) and Eng. Ibrahim E l Araby President of the Egyptian Chamber of Commerce.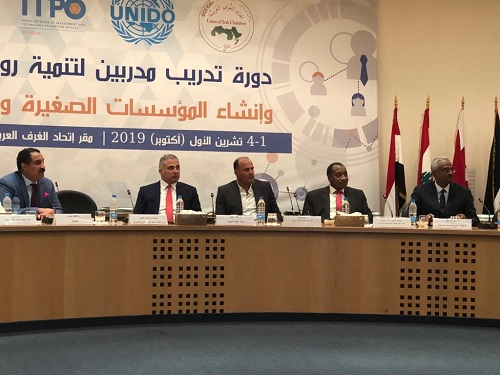 H.E Prof El Dukheri affirmed that the partnership between Arab and international financial institutions and various organizations contributes positively to helping countries achieve the sustainable development goals.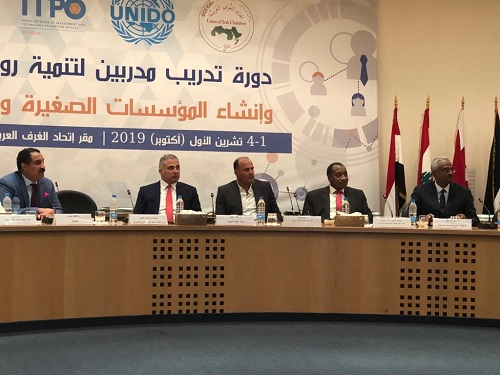 H.E Prof El Dukheri stressed that AOAD is one of the pillars of the Arab action in supporting agricultural development in the Arab region through the Arab Strategy for Sustainable Agricultural Development 2005-2025, which has been updated to meet the objectives of the sustainable development goals , adding that AOAD has given great attention to entrepreneurship and the development of production chains, development policies, technology and innovation by providing entrepreneurship advice and getting out of the traditional methods without relying on the country to provide jobs or allocations, and this is accomplished by developing youth capacity and rural development to transfer technology through entrepreneurship, which is now accessible.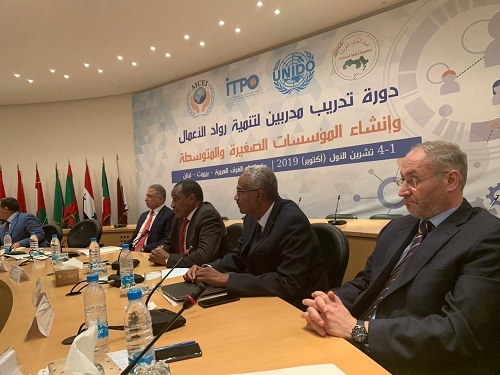 It is worth mentioning that the participants were more than 25 participants from the Arab Chambers and their unions, who are in charge of entrepreneurial trainings and development programs in their institutions.