The Arab Organization for Agricultural Development (AOAD) inaugurated a training course in the field of "Remote Sensing in Agriculture" in cooperation with the Omani Ministry of Agriculture and Fisheries during the period from 6th to 10th October 2019, with the participation of 31 engineers of soil, water, civil engineers and area engineers at the Ministry.
The course included a number of subjects, such as the bases and rules of remote sensing in addition to non-photographic sensors and space imaging as well as remote sensing applications in the study of soil, vegetation and water resources.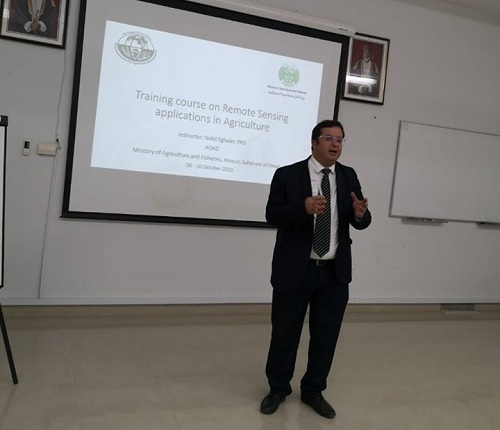 It is worth mentioning that the use of remote sensing technology has become necessary because it is a fast, accurate and cheap means to observe the changes in land and water that are caused by humans and natural effects. It is one of the most efficient technologies currently available in the follow-up of global changes because of its ability on reducing time, effort and money. Land and water are one of the most important barriers to agricultural production in Oman, and there is lack of data on these two elements.