The Director General of the Arab Organization for Agricultural Development (AOAD), H.E Prof. Ibrahim Adam El Dukheri, participated in the opening ceremony of the 40th annual meeting of the Islamic Development Bank, held in Marrakesh, Morocco, on Friday, 5 April 2019. The participants were more than 2000; among them were the member countries of the Organization of Islamic Cooperation (OIC) and a number of senior business and financial figures in the Islamic countries, as well as a wide range of regional and international organizations.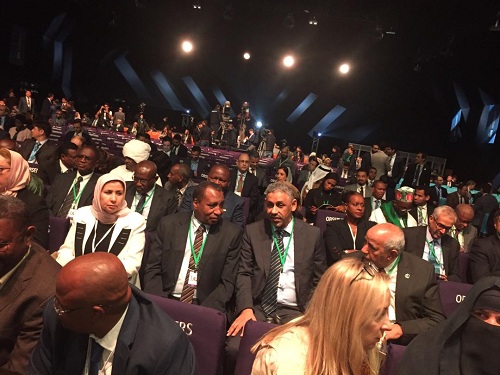 The opening ceremony was marked by a message from His Majesty Mohammed VI King of Morocco, addressed by His Majesty's the king's Advisor Omar Al Ghobaj.
Dr. Bandar Hajjar, Chairman of the Islamic Development Bank Group, said that the major challenges facing the development of the Islamic world today are the digital revolution that is taking place in the world and its multiplication, the demands of its efforts and means, and the rapid demographic growth in Islamic countries at a pace that does not match the levels of economic growth. As well as the large gap between the available developments financing opportunities and the actual financing needs of development work in the Islamic countries, in addition to the armed conflicts. Statistics show that of the 80 armed conflicts in the world today, 50 are in the Islamic world.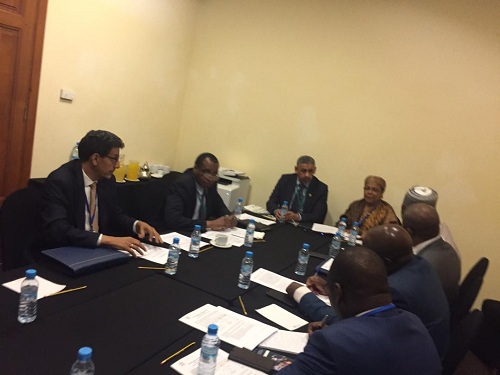 H.E Prof. El Dukheri participated in a joint meeting between the Arab Bank for Economic Development in Africa and the Ministers of the Group of Five Sahel countries, under the chairmanship of Her Excellency Mrs. Kan Aisha Bulama, Minister of Planning in Niger, with the participation of finance and planning ministers in Chad, Burkina Faso, Mauritania and Mali, as well as the Director General of the Arab Bank for Economic Development in Africa.
The agenda of the meeting dealt with two points, the first of which was the submission by AOAD of a proposal containing steps to activate a follow-up mechanism to meet the obligations of the Sahel financiers during the Nouakchott Summit held in December 2018. The mechanism was proposed by the Heads of State of the Group during their summit in Wakadko in February 2019. AOAD also submitted a proposal for action consisting eleven actions to be taken, identifying who is responsible for taking each action, and the time limits for each action.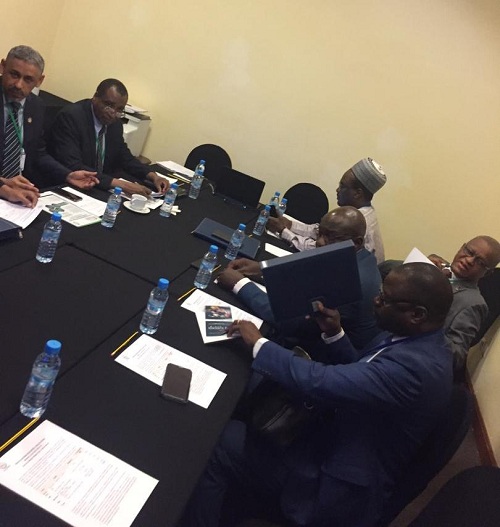 The second point was the review of the road projects provided by the countries within the framework of the program of the group, whether internal roads in each country or those linking countries in their border areas.
In this context, the Arab Bank explained that it has received funding requests related to the road program submitted by the countries and is currently studying it with the Arab funds, and that things are moving in the right direction and hoped that the monitoring of the required funds will be completed in the near future.