The Arab Organization for Agricultural Development (AOAD) participated in the activities of the Regional Workshop on the Operational Guidelines of the FAO World Program for the Census of Agriculture2020, which was carried out jointly by the Arab Institute for Training and Research in Statistic, the Food and Agriculture Organization of the United Nations (FAO) and AOAD. The workshop was held in Amman, Jordan, during the period from the 1st to the 4th of April 2019.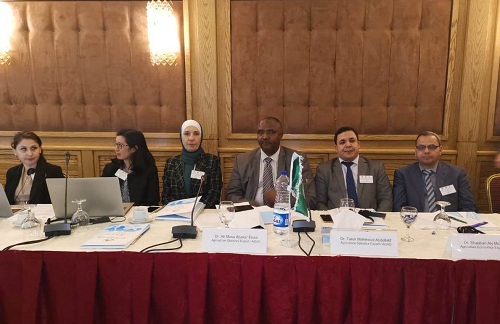 AOAD stressed in its speech the exerted efforts in the area of statistics, the need for data and challenges related to monitoring and reporting and the strengthening of the capacity of the Arab countries to adopt new statistical standards, cost-effective methodologies and modern data collection tools such as mobile devices, remote sensing and geographic information systems and the provision of new sources of information approved in the 2020 Global Program and assists the countries in planning and implementing the agricultural census.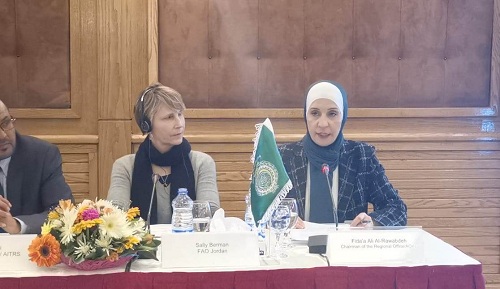 It is worth mentioning that AOAD issued the first volume of the annual book of Arab Agricultural Statistics in 1981 and the numbers of volumes that has been issued up to date are 37 and currently Volume 38 is under publication.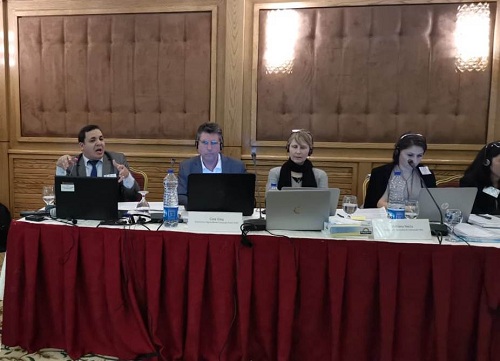 The Director-General of the Arab Institute for Training and Research in Statistic, Dr. Al-Hadi Al-Saidi, stressed the great role played by AOAD and expressed his full readiness to cooperate with the AOAD.
AOAD experts presented a paper on the efforts exerted by AOAD in the field of developing agricultural and fishery statistics in the Arab region and AOAD's role in developing the skills of workers in the field of agricultural census according to the international trends in the Arab countries.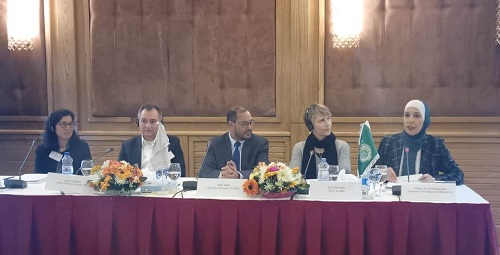 The workshop was attended by more than forty participants from 20 countries from the statistics departments and ministries of agriculture to support the integrated work.
On the sidelines of the training workshop, a meeting was held between AOAD and the Arab Institute for Training and Research in Statistic to develop a road map for cooperation based on the agreement concluded in April 2018.