The Arab Organization for Agricultural Development (AOAD) launched on the 14th till the 18th of January 2018, a training course at the TOT level on "Epidemiological Mapping and Early Warning of Infectious Abortion (brucellosis)". The participants were (17) trainees from (15) Arab countries ; Jordan, Bahrain, Tunisia, Algeria, Saudi Arabia, Sudan, Somalia, Iraq, Oman, Palestine, Lebanon, Libya, Egypt, Morocco and Yemen. The training course took place at the headquarters of the AOAD in Khartoum, Sudan.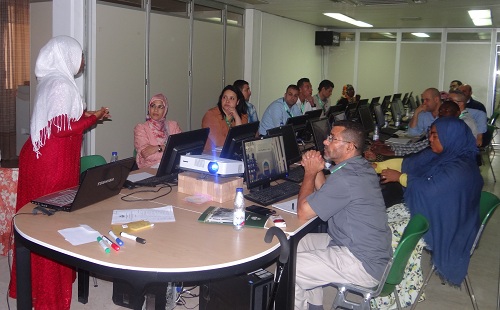 H.E Dr Ahmed Al Samawi, the Assistant Director General of the Arab Organization for Agricultural Development (AOAD), said at the inauguration of the course , that the Arab countries have tended to put programs and plans for the development of their livestock and to maintain their health in order to secure and improve the food security conditions. He added, animal protein in the Arab countries should be provided. However, there were many obstacles that faced this growth. The most important is the emergence of many transboundary animal diseases that have threatened the health of herds.
H.E Dr Al Samawi also mentioned that the AOAD has designed and implemented projects and programs to introduce, combat and control these diseases. In addition to the training programs on the latest technologies used in diagnosing and detecting diseases. Also implementing their ongoing programs as part of their annual plans aimed at supporting veterinary devices and services. Including the seriousness of the damage caused by these diseases in the livestock sector in the Arab world.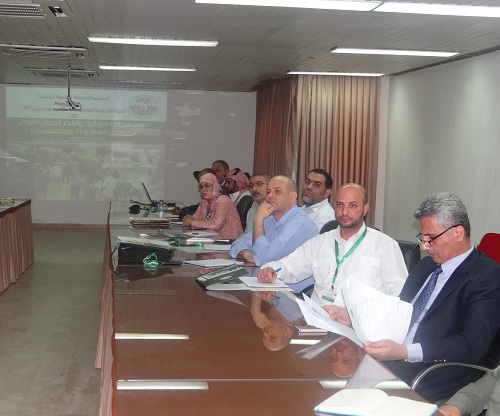 It is worth mentioning that this training course is implemented within the framework of the continuous cooperation between the AOAD, the Arab Fund for Economic and Social Development and the Kuwait Fund for Economic Development. The training program included theoretical and practical lectures in the field of epidemiological mapping and early warning of infectious abortion.