The Arab Organization for Agricultural Development (AOAD) participated in the training of trainers (ToT) for the program of "Training and developing Entrepreneurs and the Establishment of Small and Medium Enterprises", organized by the Union of Arab Chambers in cooperation with the Arab International Center for Entrepreneurship and Investment (AICEI) of the United Nations Industrial Development Organization (UNIDO).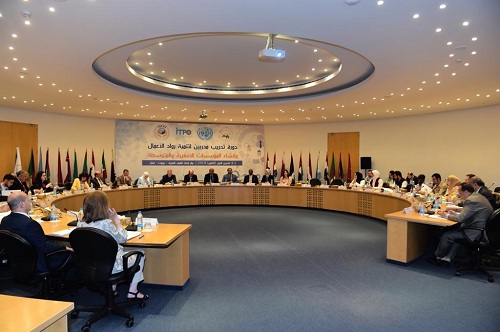 The training program was under the auspices of the Secretary General of the Union of Arab Chambers His Excellency Dr. Khaled Mohamed Hanafy, during the period from 1 - 4 October 2019 at the headquarters of the Union of Arab Chambers in Beirut, Lebanon. The participants were more than 25 participants involved in managing the program of training and development of entrepreneurs in the Arab Chambers and their unions. The training program aimed to assist the participants understand the phases that an entrepreneur undergoes in developing his or her abilities and the requirements of the stakeholders to sharpen the skills of the participants, which helps them in identifying, selecting, training, guiding and assisting potential entrepreneurs by highlighting the planning mechanisms and the phases of starting and establishing the entrepreneurship training and development program. Moreover, differentiate between the groups involved and introduce participants to the full techniques for developing entrepreneurial capabilities of potential entrepreneurs.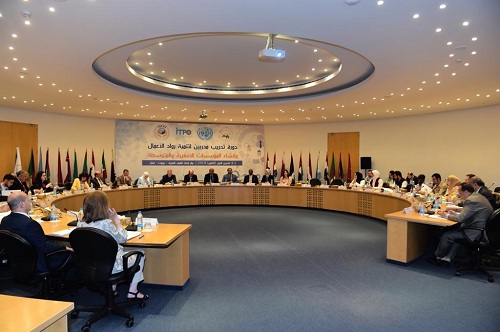 The training program dealt with the concepts of entrepreneurship development and the establishment of small, medium and micro enterprises, also a training & development program for entrepreneurs and means & stages of application and requirements, in addition to the definition of entrepreneur and stages of preparation and empowerment of entrepreneurs, as well as the means to promote entrepreneurship development programs, the mechanisms of enterprises growth, how to move from micro enterprises to small and medium enterprises and the virtual network for entrepreneurship development.
It is worth mentioning that the AOAD entrepreneurship expert gave lectures in the field of agricultural entrepreneurship at the request of the UNIDO / AICEI, believing in the role of the AOAD in the field of training agricultural entrepreneurs.