The Arab Organization for Agricultural Development (AOAD) inaugurated at its headquarters in Khartoum on Saturday, 6 April 2019, 3 training workshops out of (6) workshops as one of Sudan International Food Safety Conference (SIFSC) activities. The first workshop was held at AOAD premises in the field of Codex. It was organized by AOAD in cooperation with the Arab Food Safety Initiative for Trade Facilitation (SAFE), funded by the Swedish International Development Cooperation Agency (SIDA) and implemented by the United Nations Industrial Development Organization (UNIDO) in partnership with the League of Arab States and the Arab Industrial Development and Mining Organization. The two other workshops were held on the same day at the International University of Africa. The first one was in the field of ISO 22000 organized by AOAD in cooperation with the Food Safety and Quality Organization (FSQO) , and the second workshop was in the field of International Health Regulations Advocacy, organized by AOAD in cooperation with the World Health Organization (WHO). The workshops were attended by a number of Arab experts.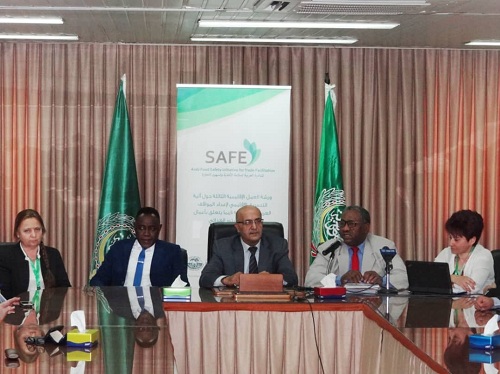 The Acting Director General of AOAD, said that the importance of these workshops, meetings and conferences comes from the fact that the issue of food safety is a major component of the Arab food security pillars to ensure food safety.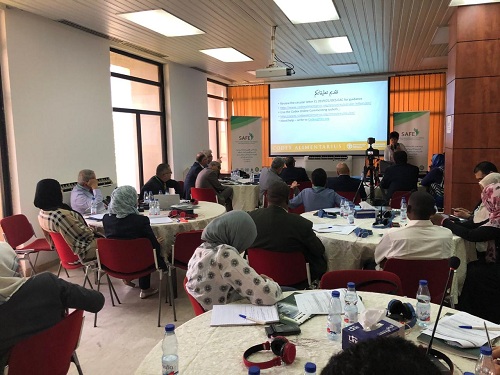 The specifications are one of the essential elements for determining the competitiveness of commodities. The development of specifications and standards and their conformity with the obligations of international and regional conventions and the requirements of external and internal markets are important factors in the development of marketing and the development of foreign trade. AOAD works with the Arab countries to strengthen the role of States in this area.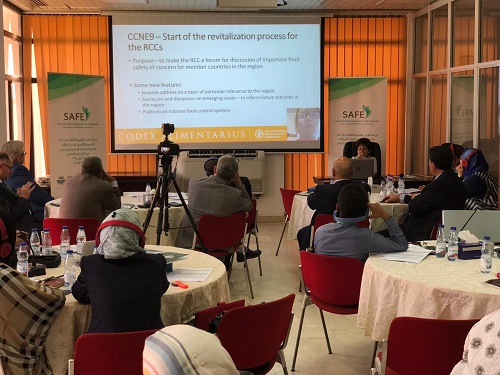 AOAD has implemented a number of activities in the field of Specifications and Standards, including the implementation of a number of studies, consultations, capacity building, national training courses, projects and consultations aimed at activating food safety through studying the current status of agricultural commodity specifications in the Arab countries and clarifying the difference between the specification systems and the achievement of unified specifications that the Arab countries can adopt in preparation for the stage of Arab economic integration and the stability of policies related to this field.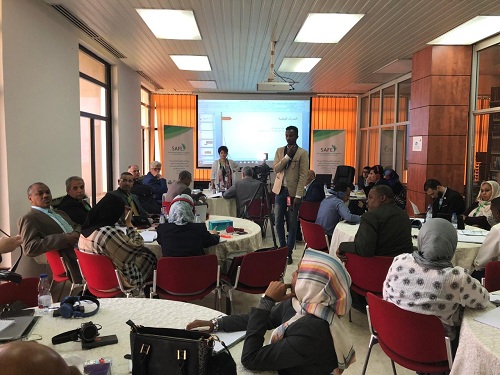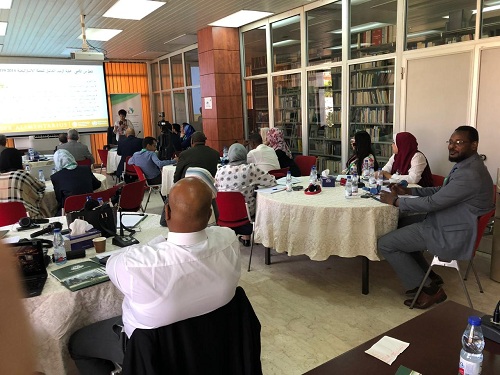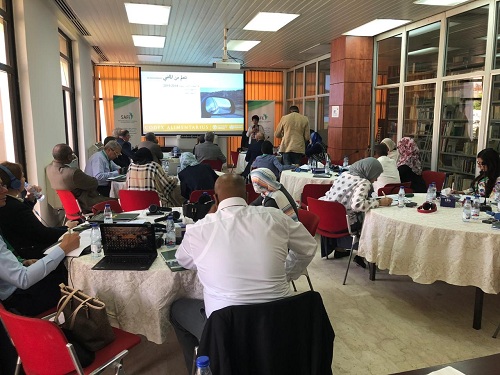 The workshops continued on the 7th of April 2019, under the following titles:
-Technical Endorsement (Sudan Food Safety Guideline)
-Risk Analysis for Food Safety
-Effective Food Safety Auditing and Inspection