The Director General of the Arab Organization for Agricultural Development (AOAD) H.E Prof Ibrahim Adam El Dukheri, participated in the meetings of the 40th session of the Executive Council of the Arab Center for the Studies of Arid Zones and Dry Lands, Syria (ACSAD), which took place Sunday morning, 28 April 2019 at the Crowne Plaza Hotel in Kuwait, with the participation of Algeria, Saudi Arabia, Iraq, Tunisia and Sudan, the General Secretariat of the League of Arab States, and the Arab Authority for Agricultural Investment and Development.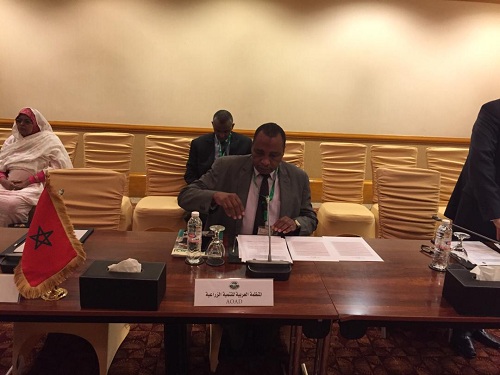 The agenda of the session included a series of topics that dealt with the outcomes of ACSAD activities that will be implemented during the next phase, in addition to its financial position and the final accounts for the fiscal year 2018.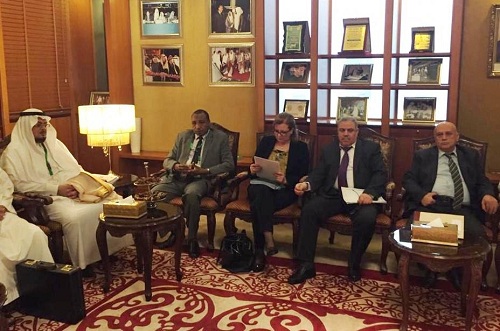 H.E Prof El Dukheri stressed the importance of coordination and integration between the specialized Arab organizations, in order to avoid the repetition of activities.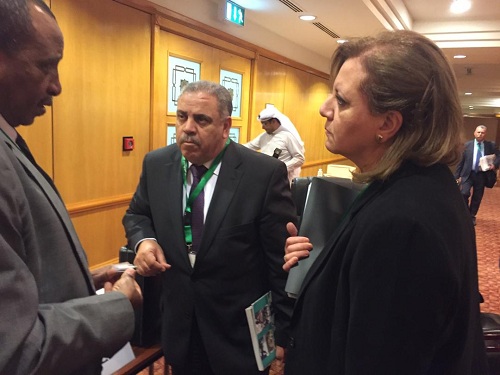 H.E Prof El Dukheri held sidelines meetings with the participating delegations from Algeria, Saudi Arabia and Iraq. The meetings discussed the Second meeting of the International Council of Dates that will take place in Saudi Arabia on the 16th of May 2019.