The Arab Organization for Agricultural Development (AOAD) held on Thursday, 26 April 2018, in Jordan - Dead Sea its 35th Session of the General Assembly.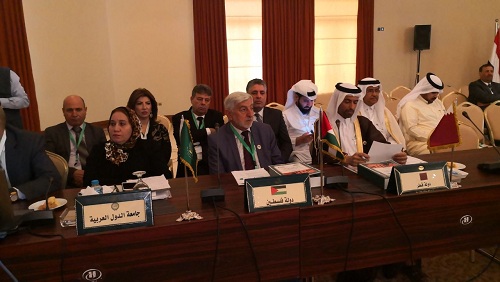 At the beginning of the 35th Session, HE Prof. Ibrahim Adam El Dukheri, the Director-General of the AOAD welcomed the Honorable Ministers and thanked Jordan for the warm welcome and hospitality.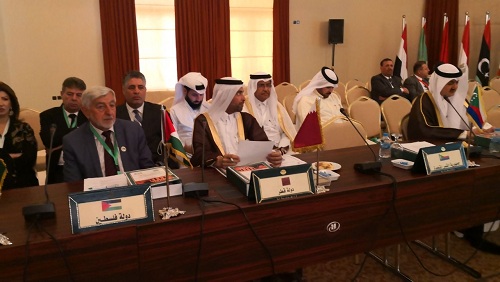 In his speech, H.E Prof El Dukheri said that this session comes under International and regional circumstances filled with challenges that have cast a shadow over sustainable development in the world in general and in our Arab region in particular. He added that our Arab countries have prepared national and regional policies to ensure that these challenges are raised especially in the agricultural sector. Since its establishment four decades ago, AOAD has been supporting its member countries and support their efforts to achieve food security for the Arab citizens. He added that AOAD objectives are to achieve a qualitative change in the joint Arab action in the field of agriculture.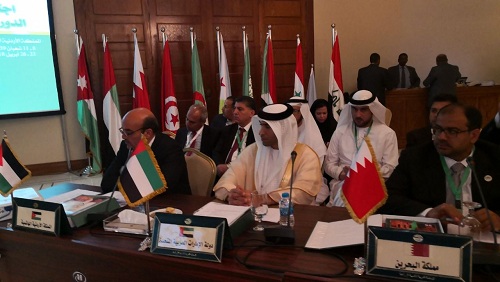 H.E Prof El Dukheri said that AOAD Action Plan of 2019-2020 clearly reflects that in addition to regular activities, this plan has provided a space for topics recommended by Arab countries during recent visits, such as investment promotion and agro-industrialization, to increase their share of international trade in agricultural materials, as well as analysis of value chains for agricultural commodities, and other topics requiring further attention by AOAD.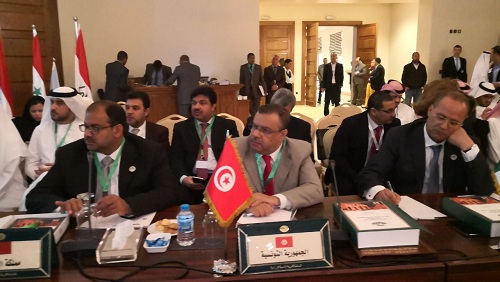 He pointed out that AOAD carried out during all these stages a set of strategies, programs, projects and activities, that can't be evaluated because the views may differ about it, but what is certain is that AOAD has achievements for the benefit of its member countries. He also expressed his gratitude and thanks to the attendance of a number of former Directors of AOAD.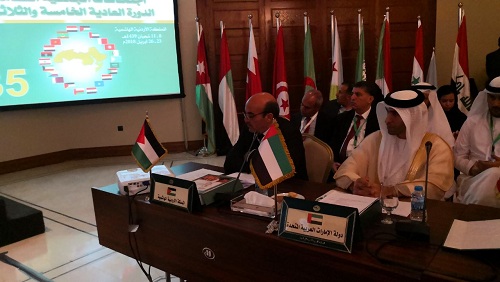 H.E Prof El Dukheri pointed that during the first months of the current year AOAD continued to implement it's Action Plan, as endorsed by the distinguished Assembly and the Executive Council. He pointed out that the AOAD has been able to carry out high ratios in various programs and projects, despite the disproportion between what is expected of the achievements and the available means. However, the level of achievement was at the required level in the different areas of the work of AOAD, whether national or national projects, studies and reports, human resource development, meetings, documentation and information, and cooperation with Arab and international organizations, centers and institutions, and AOAD represents the expert house for implementing contractual projects.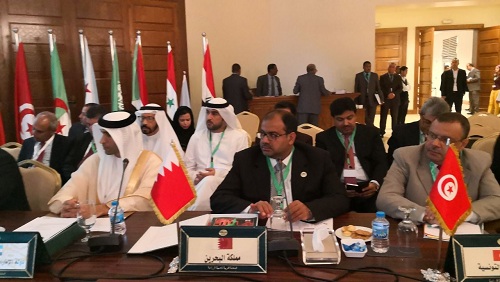 It is worth mentioning that the Jordanian Minister of Agriculture, Eng. Khalid Al-Hanifat was heading the General Assembly 35 of AOAD. It was unanimously decided to assign the presidency of the Executive Council to the Palestinian Minister of Agriculture and his Deputy is the Lebanese Minister of Agriculture.