The AOAD inaugurated on Sunday the 29th of October 2017, a training course on how to manage crises for 20 Agricultural Engineers from the Ministry of Agriculture and Land Reclamation , Egypt.
The training course aimed to develop the participants' knowledge and skills related to Crises Management to achieve individual and institutional goals. In addition to raising their abilities in approaching and managing crises using scientific approach.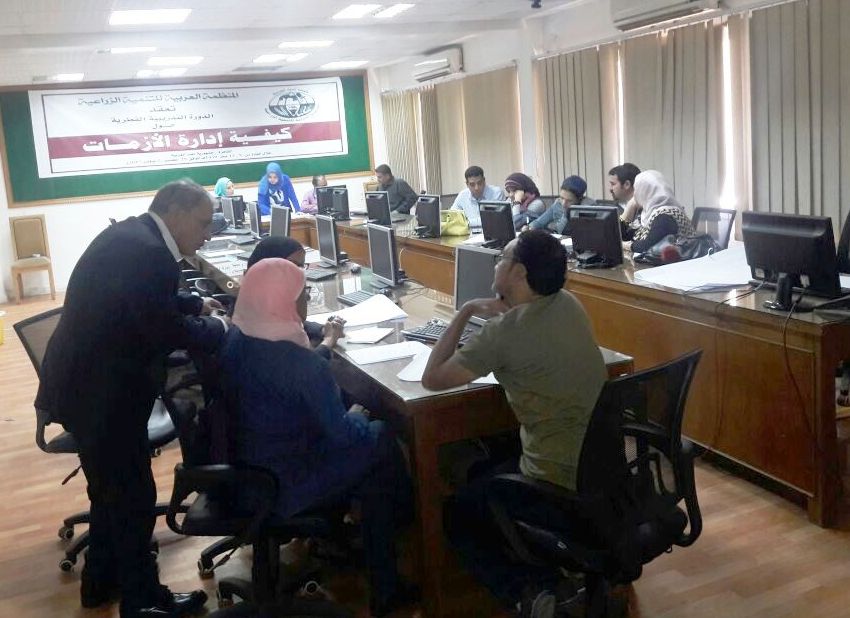 The training course focused on Crisis Management concepts, principles and methods dealing with the crisis, especially in the agricultural sector. The course also included topics dealing with the dimensions and stages of the crisis and how to manage them, problem solving, and addressed the risks in the field of agricultural production.