The Arab Organization for Agricultural Development (AOAD) participated in the 20th session of the Joint Committee for Environment and Development in the Arab World, held at the headquarters of the General Secretariat of the League of Arab States, from the 21st to 25th October 2018. The participants were from the Arab countries, the General Secretariat of the League, specialized Arab organizations and some international organizations such as; the Food and Agriculture Organization of the United Nations (FAO), the United Nations Environment Program, the World Health Organization and UNESCO.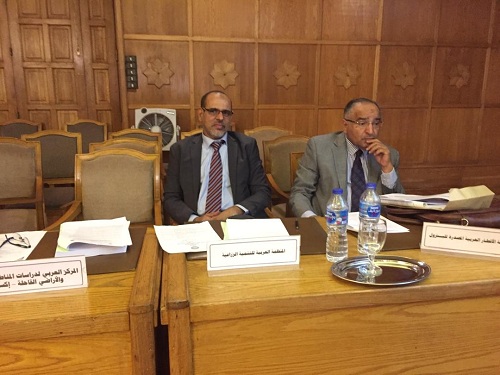 The second day of the session was marked by the presentation of the Arab and international organizations' reports on their activities during the period 2017-2018. In this context, H.E the Director of the Environment, Water and Housing Department, stated that the organizations that provided the General Secretariat with written reports - according to the unified format were few. AOAD was one of the organizations that submitted its report according to the model within the deadlines. The report dealt with the activities of the organization, especially those related to the plan of supporting Arab countries in the implementation of Ardos strategy and training courses in the field of environment.
On the 25th of October 2018, AOAD will present in the ministerial session the Council's decision at its last session, around "Neutralizing land degradation".