The Arab Organization for Agricultural Development (AOAD) supported the training of Arab African countries by organizing the International Training on Combating Desertification in cooperation of the Turkish Ministry of Forestry and Water Affairs during the period 22 - 27 October 2018 in Gonia city. This came as part of implementing the components of the Arab Plan of Action to support the efforts of the United Nations Plan to Combat Desertification.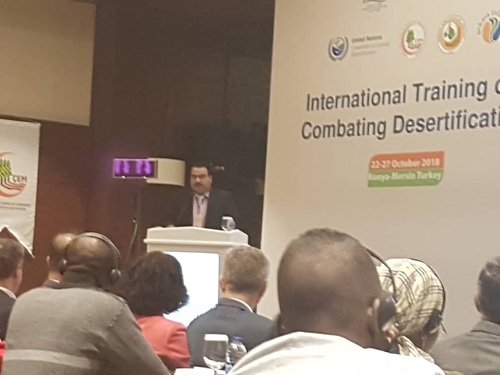 The aim of this training is to identify the latest technologies and successful experiments in the field of combating desertification in Turkey and African countries and exchange experiences in the field among the participants.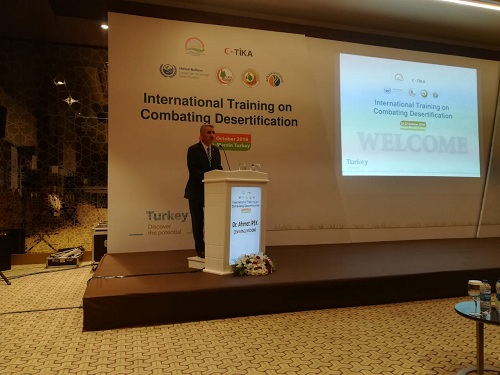 The training program also dealt with field visits to the most important sites of afforestation and reforestation in different locations in Turkey, projects to combat desertification, planting terraces, management of waterfalls, slopes and anti-drift projects.