The Arab Organization for Agricultural Development (AOAD) held the 6th meeting with the Arab delegations during the 14th Conference of the Parties to the United Nations Convention on Biological Diversity, on Thursday the 22nd of November 2018, in Sharm El-Sheikh, Egypt, with the participation of the Arab delegations and the General Secretariat of the League of Arab States. AOAD was responsible for coordinating and organizing the daily coordination meetings of the Arab delegations.

The objective of the meeting was to follow up AOAD's project for Arab regional banks of plant genetic resources and to facilitate data documentation on plant genetic resources, in addition to facilitate the Arab countries fulfillment to the International Treaty on Plant Genetic Resources for Food and Agriculture. During this meeting, the delegation stressed the importance of the Arab delegations' interventions.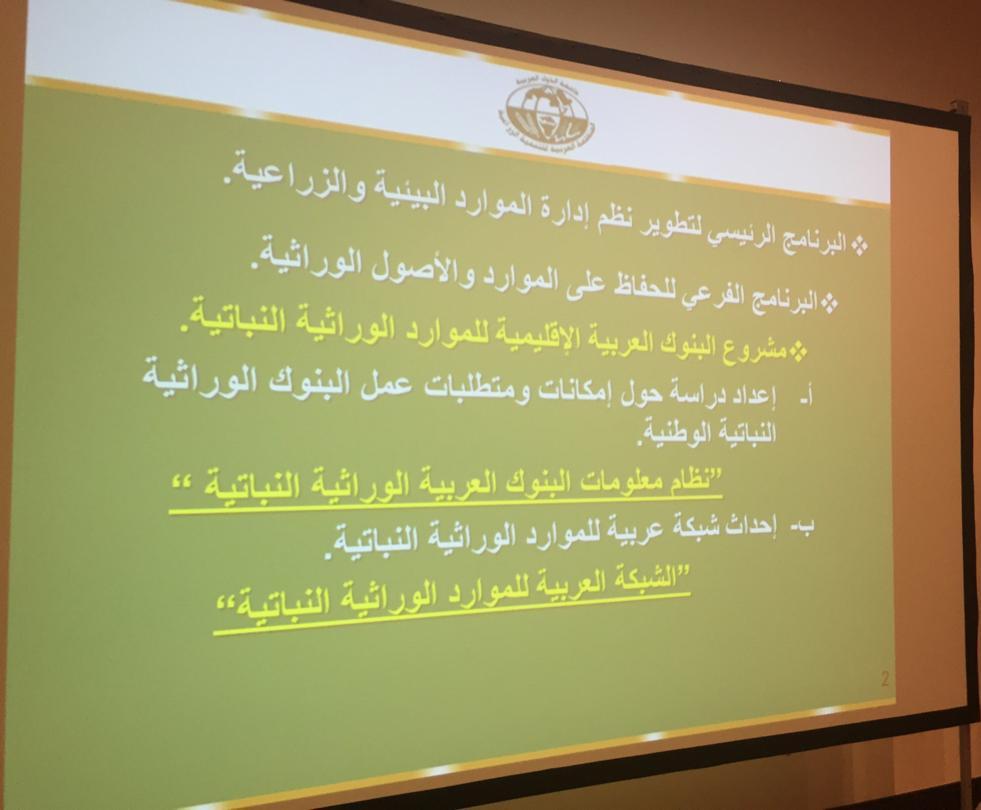 The Arab delegations and the AOAD delegation participated in a side event organized by the United Nations Educational, Scientific and Cultural Organization (UNESCO), the Secretariat of the League of Arab States and the United Nations Commission on Western Asia (ESCWA). The event was around the UNESCO sites in the Arab countries. AOAD representative mentioned AOADs' achievements in the area of biodiversity as well as its road map in this area for the next two years.