The Arab Organization for Agricultural Development (AOAD) held the 5th meeting with the Arab delegations during the 14th Conference of the Parties to the United Nations Convention on Biological Diversity, on Wednesday the 21st of November 2018, in Sharm El-Sheikh, Egypt, with the participation of the Arab delegations and the General Secretariat of the League of Arab States. AOAD was responsible for coordinating and organizing the daily coordination meetings of the Arab delegations.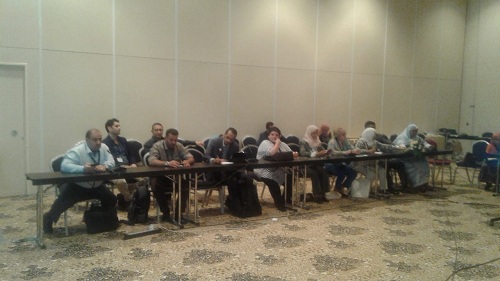 It was declared during the meeting that Sudan was chosen to represent the African continent and Kuwait to represent the Asian continent in the Bureau of the Conference.
The participants stressed that this great representation of the Arab Group in the Bureau would enable the Arab region to be present at the global biodiversity events over the next two years and contribute in preparing the mechanism governing international efforts in this area during the period after 2020.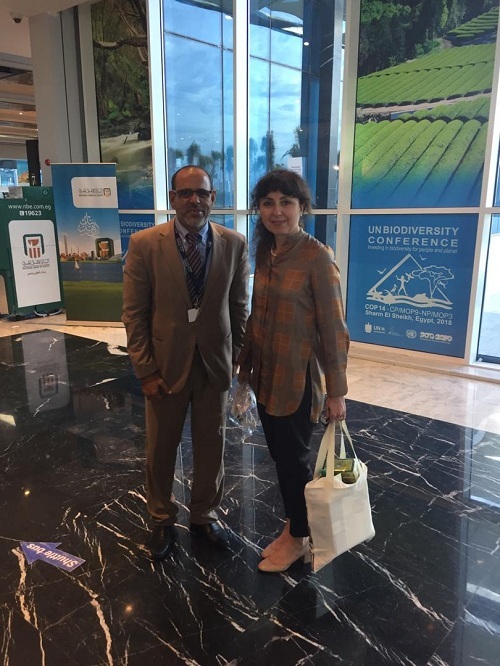 The Coordinator of AOAD delegation met with Ms. Ekristina Baska Bellemare, Executive Secretary of the UN Convention on Biological Diversity. Moreover, they discussed the protocol of cooperation that will be signed between both sides during next March in Nairobi.