The Saudi Minister of Environment, Water and Agriculture, H.E Engineer Abdul Rahman Al-Fadhli, inaugurated the activities of the " Saudi Agriculture Exhibition 2019'' in its 38th edition under the theme "Agricultural Innovation for a Better Life" during 21 to 24 of October 2019 at the Riyadh International Convention and Exhibition Center in Saudi Arabia.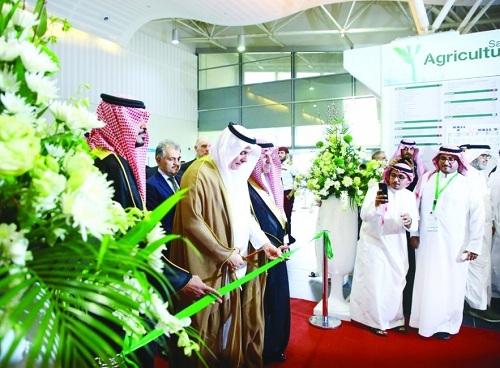 The Arab Organization for Agricultural Development (AOAD) Director General, H.E Prof. Ibrahim Adam El Dukheri praised the exhibition, stressing that the exhibition is an integrated exhibition of the latest technological developments, machinery and practices in the field of agriculture and aimed to promote the agricultural sector in the Saudi Arabia and achieve international quality standards. He added that it is a good opportunity for local, regional and international institutions to showcase their latest innovations, machinery and products.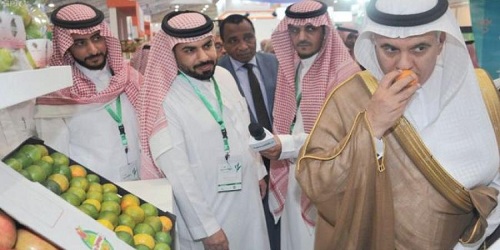 This came during his participation at the opening ceremony of the Exhibition, which aimed to provide a participatory platform for individuals, companies and institutions interested in agriculture and interested in developing and enabling them to cooperate together, and develop and build long-term relationships and partnerships, and promote opportunities for acquaintance and exchange between stakeholders, including agricultural engineers, farm owners, veterinarians, poultry experts and traders, food products traders, energy and irrigation engineers, and other related parties.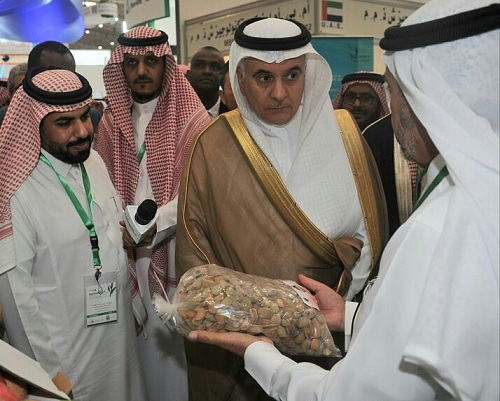 The Saudi Agriculture Exhibition 2019 is held in conjunction with the Saudi Aquaculture Exhibition, the Saudi Food Packaging Exhibition and the Saudi Organic Food Exhibition, in addition to the 70-day Riyadh season.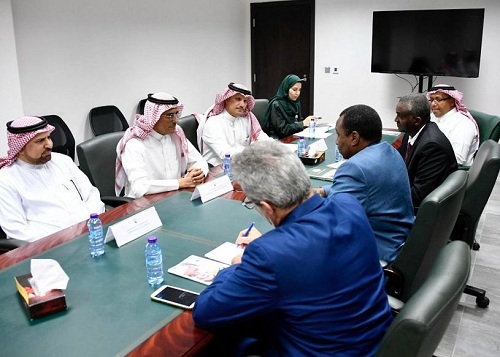 On the sidelines of the event, H.E Prof El Dukheri ,met with HE Eng. Ahmed bin Ali Al-Beiz, the Assistant General Supervisor of King Salman Center for Relief and Humanitarian Action for Operations and Programs. During the meeting, the two sides discussed aspects of cooperation in humanitarian and relief projects related to improving livelihoods, early recovery and alleviating humanitarian crises in the agricultural and animal fields, food security and environmental sanitation and to seek ways to overcome the challenges of implementing these programs that achieve the food security system and the early recovery of countries and the needy.