The Arab Organization for Agricultural Development (AOAD) Director General H.E Prof. Ibrahim Adam El Dukheri, inaugurated on Monday, 19 August 2019 a training course titled "Training Trainers in the Field of Entrepreneurship". The course was organized by AOAD in cooperation with the United Nations Industrial Development Organization (UNIDO), the Arab International Center for Entrepreneurship & Investment and the Bank of Khartoum and Irada Microfinance Company. The course started on the 19th of August and ended by the 22nd of August 2019 at the headquarters of AOAD in Khartoum, Sudan. The trainees were 25 officials working in the development of entrepreneurs and small and medium businesses in Sudan.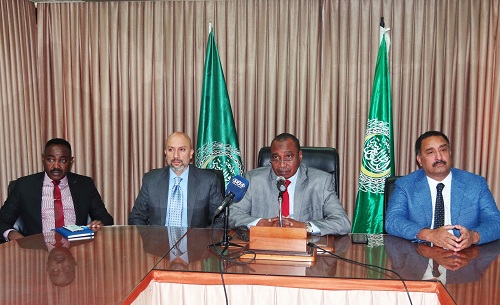 H.E Prof. El Dukheri stressed that the development of entrepreneurship is the main way out to face economic challenges in partnership with the private sector in all Arab countries through the development of small and medium businesses in order to enhance the capabilities and skills of the youth in the establishment and management of small and medium enterprises, increase employment opportunities, develop action plans and strengthen entrepreneurial competencies through the preparation of a group of specialized trainers. Moreover, provide the youth with the necessary skills to enable them to help and support the beginners of entrepreneurs by enhancing their skills and abilities in relation to the establishment and good management of their projects so that they can continue and expand and diversify their products and services and marketing, leading to increase their profits. Hs Excellency expressed AOAD's keenness to provide technical support and build the capacity of workers in this field in cooperation with its partners.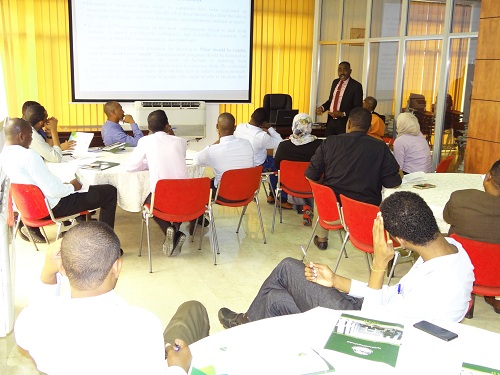 The officials of the UNIDO, the Arab International Center for Entrepreneurship and Investment, Bank of Khartoum and Irada Microfinance Company, thanked the AOAD for the fruitful cooperation aimed at raising the level of youth in the field of entrepreneurship.
The course covered four important topics including the concepts of entrepreneurship, objectives and ways of application stages, analysis and development of entrepreneurial abilities and expertise, identifying and developing ideas for projects and other topics related to this field.