The Director General of the Arab Organization for Agricultural Development (AOAD) H.E Prof. Ibrahim Adam El Dukheri, held a meeting with the Director General of the Hashemite Fund for the Development of Jordan Badia, H.E Mr. Jamal Al-Fayez and the experts of the International Union for Conservation of Nature (IUCN) - West Asia Office, at the Hashemite Fund Headquarters in Amman, Jordan, on Thursday 10/10/2019.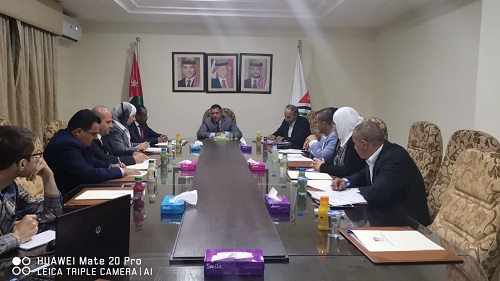 This meeting is part of the follow-up of H.E Prof El Dukheri to the cooperation between AOAD, the Hashemite Fund for the Development of Jordan Badia and IUCN. In particular with regard to the implementation of the components of the Healthy Ecosystems for Rangeland Development (HERD) project and the implementation of the memorandums of understanding signed with both of them.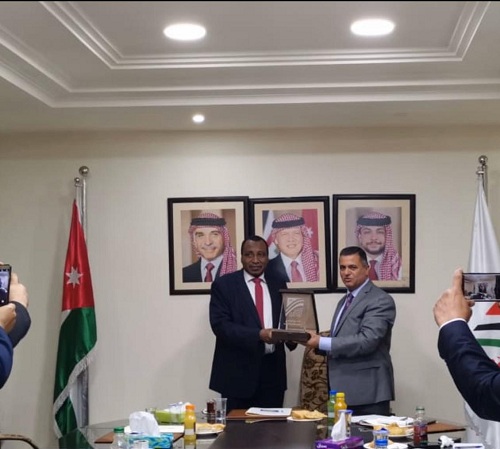 H.E Prof El Dukheri welcomed the partnership with the Fund and the distinguished cooperation between national, regional and international institutions in the fields of sustainable development in order to contribute to the development of local communities and the rehabilitation of rangelands in the Hashemite Kingdom of Jordan and the Arab region.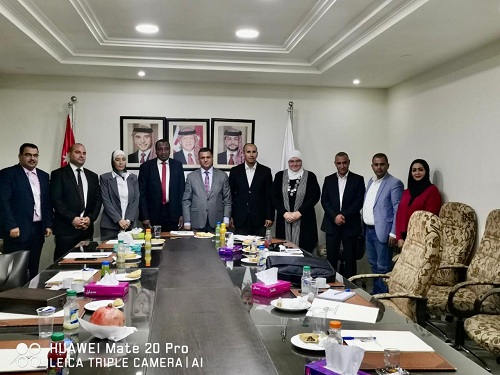 During the meeting, the importance of the Arab Network for Pastoral Communities was stressed and AOAD adopted its launch by the legislative councils and approved it as a joint work model between AOAD and IUCN under the honorary presidency of His Excellency Ms Zain Al-Sharaf Bint Nasser, Chairman of the Board of Trustees of the Hashemite Fund for the Development of Jordan Badia.
H.E Prof El Dukheri stressed to begin work on the tasks of the network and to launch it immediately upon the decision of their Excellencies the members of the Executive Council of AOAD, who are expected to meet in November.
H.E Mr. Al-Fayez, presented to H.E Prof. El Dukheri, the shield of the Hashemite Fund, as an expression of his thanks and gratitude for the partnership and cooperation between the two institutions.