The Director General of the Arab Organization for Agricultural Development (AOAD) H.E Prof. Ibrahim Adam El Dukheri, signed a Memorandum of Understanding with the Arab Group for the Protection of Nature (APN) on Wednesday 9th October 2019 in the Hashemite Kingdom of Jordan.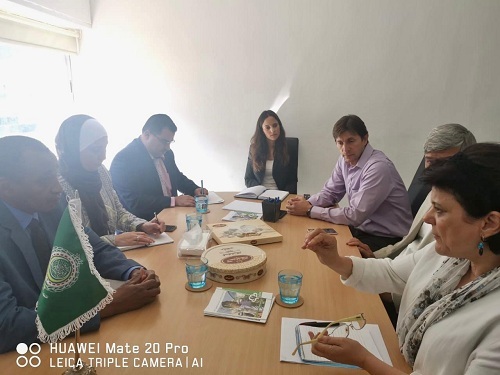 The agreement aims to strengthen the cooperation and partnership with the local community institutions in the fields of sustainable development and environmental protection in the Arab region, in view of the active community organizations are part and a partner in the process of sustainable agricultural development.
One of AOAD's concerns is to help its member countries to achieve the United Nations Sustainable Development Goals (SDGs). H.E Prof El Dukheri pointed to the updating of the Arab Strategy in line with the SDGs and the seven programs of AOAD, in addition to the most important partnerships which were fruitful in the past period.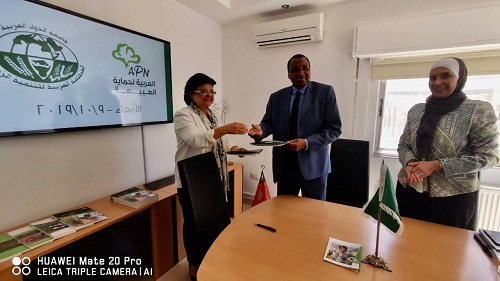 AOAD and APN stressed the strengthening of their partnership in the fields of human and institutional capacity building in the areas of increasing the capacity of the Arab people to protect and sustain their natural resources. Moreover, to cooperate in preparing the projects documents in the fields of developing rural and local communities on the national and regional level in the Arab countries.
The two sides agreed to cooperate in the development of an action plan for the most important activities that can be implemented and the role of each side in it and to focus on the preparation of project proposals that combine common goals to achieve the greatest benefit in the Arab countries.