The Director General of the Arab Organization for Agricultural Development (AOAD) H.E Prof Ibrahim Adam El-Dukheri, praised the Food Safety Arab Team and the outcomes of its five initiatives.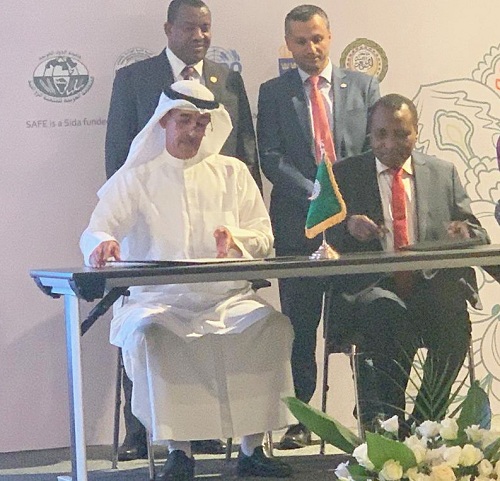 This came in H.E Prof El Dukheri speech during the ceremony of honoring the Arab Food Safety Initiative in Amman, Jordan, on Thursday, 10th of October 2019.
H.E Prof El Dukheri praised the role of the Swedish Agency, the Government of Sweden, the United Nations Industrial Development Organization (UNIDO) and the management of the project.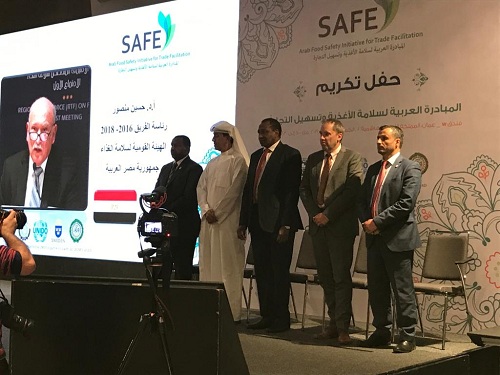 H.E Prof El Dukheri pointed out the importance of the cooperation between AOAD, the Arab Industrial Development and Mining Organization (AIDMO) and the Department of Economic Integration at the Economic Sector in the League of Arab States to sustain the project outputs and achieve its objectives in developing food safety and trade facilitation.
On the sidelines of the honoring ceremony H.E Prof El Dukheri signed a cooperation agreement between AOAD and AIDMO for applying and updating the Manual of the Preparation and Issuance of the Unified Arab Standards for Food, which was prepared as part of the outcomes of the Arab Initiative for Food Safety and Arab Trade Facilitation.