The Arab Organization for Agricultural Development (AOAD) participated in the 9th meeting of the African - Arab Steering Committee of the Joint Plan of Action for Agricultural Development and Food Security held in Cairo, Egypt, at the Regional Office for the Arab Middle East on Monday, 7/10/2019.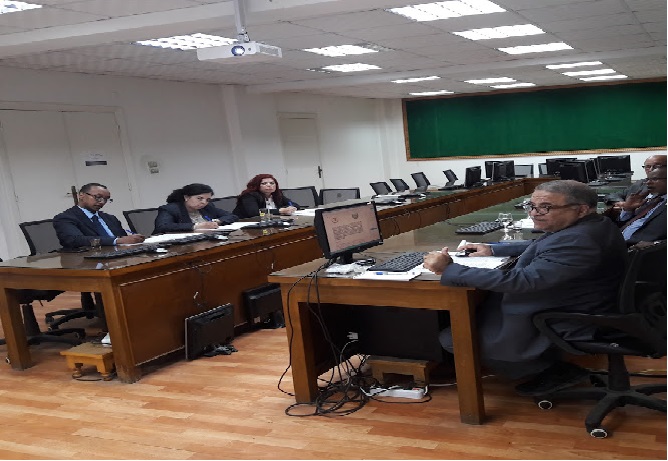 The meeting approved the report of the 8th meeting of the Steering Committee, which was held in Addis Ababa, Ethiopia. The meeting also discussed all the arrangements for the Fourth Arab-African Ministerial Conference on Agricultural Development and Food Security and follow up the implementation and of Khartoum Declaration 2016 and Malabo. Moreover, the meeting discussed the joint action plan for 2017-2019.
A brief presentation was also presented around the four suggested and urgent project proposals and their funding mechanism. The meeting also discussed the preparation of the documents to be presented at the Conference as the main document (Study on the enhancement of research and technology for promoting agricultural development & food security in Africa and the Arab region), in addition to the arrangements for the activities accompanying the Conference.