The Arab Organization for Agricultural Development (AOAD) launched on Sunday the 11th till the 15th of February 2018, a training course on "Participatory Management (Objectives and Results) ".
The participants were 43 cadres from the Ministry of Agriculture and Fisheries of Oman. Management by objectives and results is one of the most effective management strategies that allows the use of all the available resources. It also focuses on integrating the work and directing it accurately towards achieving results.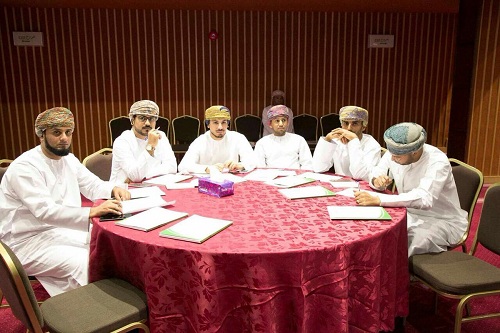 The training program includes practical aspects in the areas of management, productivity and successful management. As well as setting goals, effective characteristics, and the levels of strategic, intermediate, and operational objectives. Moreover, the course defined the concept and stages of management goals, work plan, follow-up performance, and evaluation and rewards. Individuals and group exercises were carried out for the participants to acquire the skills of writing and the skills of setting goals in partnership.