The 35th Session of the Arab Organization for Agricultural Development (AOAD) of the General Assembly at the level of Experts and Technicians was launched on Monday, 23 April 2018 in the Dead Sea, Jordan, with the participation of representatives from most Arab countries.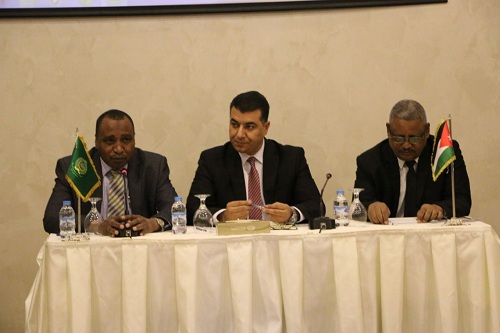 The opening ceremony was addressed by the Jordanian Minister of Agriculture H.E Eng. Khalid Al Hunaifat, in the presence of the Sudanese Minister of Agriculture and Forestry H.E Dr. Abdullatif Ahmed Mohammed Ajimi, Chairman of the 34th Session of the General Assembly and H.E Professor Ibrahim Adam El-Dukhiri, Director-General of AOAD.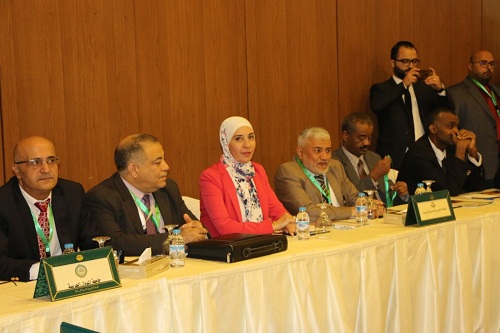 H.E Eng Al Hunaifat welcomed the participants and thanked AOAD for its outstanding efforts in serving the agricultural sectors to promote the joint Arab action, stressing the importance of the committees' role in preparing the files and decisions to be presented to the ministerial meetings.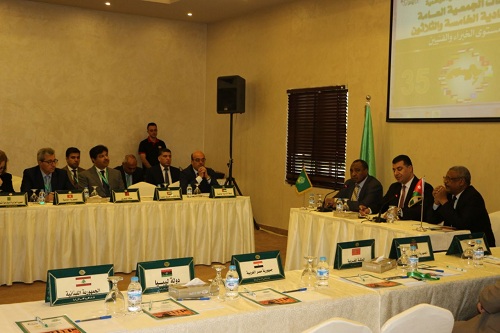 H.E Al Hunaifat urged the participants to distinguish this course from the previous ones in terms of form and content to achieve actual results that contribute to the development of the various agricultural sectors, pointing out Jordan's readiness to support all initiatives and proposals that will contribute to promoting joint Arab action.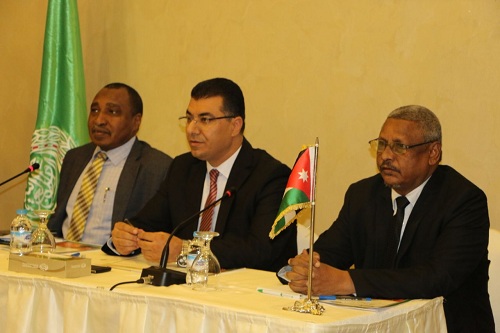 H.E Dr. Ajimi, thanked Jordan for hosting the meetings of the General Assembly and praised the preparations of all success requirements.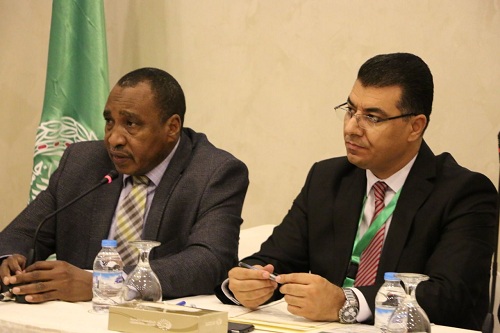 H.E Prof. El-Dukheri, expressed his thanks and appreciation to Jordan for the great hospitality. He stressed to the participants the importance of recommendations and decisions that would promote the joint Arab action in the fields of agricultural development and food security.
The Arab League's representative, Dr. Ola Al-Badri, conveyed the greetings of His Excellency Mr. Ahmed Aboul Gheit, Secretary General of the League of Arab States wishing all the best for AOAD in promoting the joint Arab action in various fields related to agricultural sectors and human development.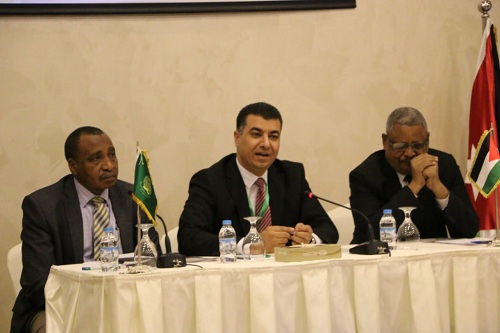 The meetings of the General Assembly of AOAD and its technical and financial and administrative committees will continue to Thursday, the 26th of April 2018.