The Arab Organization for Agricultural Development (AOAD) launched a national training course in the field of "Agricultural Project Management " in cooperation with the Jordanian Ministry of Agriculture, on 1/9/2019 at the Regional Mashreq office in Jordan.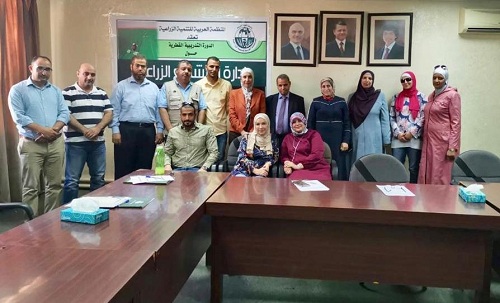 The participants were 15 trainees from various bodies concerned with the management of agricultural projects in Jordan. The program included a number of lectures on the skills of communication with the stakeholders of the projects and the definition of roles and responsibilities. The course also addressed the technical empowerment and evaluation of projects in addition to planning agricultural projects.
This course comes within the program of enhancing the capacities of the Jordanian agricultural cadres in the field of management and implementation of agricultural projects. The course aimed to achieve and help raise productive capacities and increase incomes and reach the goals of economic and social development.