The Director General of the Arab Organization for Agricultural Development Prof. Ibrahim Adam El Dukhiri, met with the Deputy Regional Director of the World Food Program for the Middle East, North Africa, Central Asia and Eastern Europe Mr. Carlo Scaramella.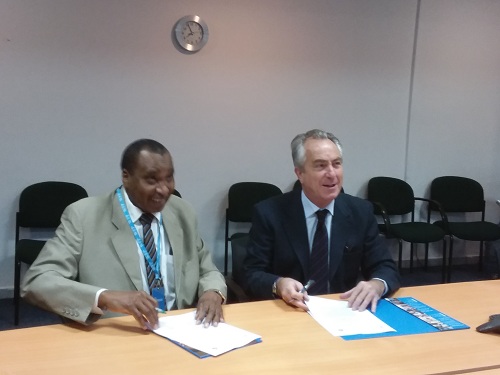 Both sides exchanged the mutual views of work and interests. During the meeting, a memorandum of understanding (MoU) was signed between the two parties.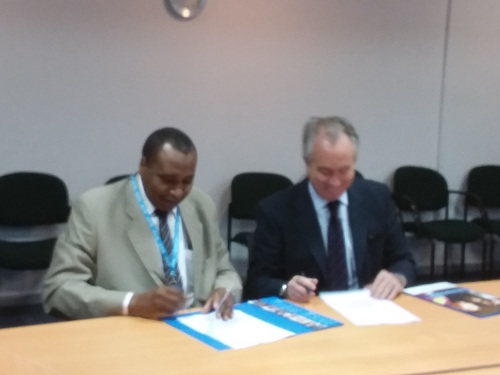 The MoU aimed to focus on the cooperation between the two organizations in the implementation of joint activities related to their work, including women development, food security and nutrition, to support the implementation of the 2030 agenda related to their work, as well as the exchange of experiences.
In conclusion, the two parties stressed their keenness to follow up the implementation of all the provisions of this memorandum, in order to serve the two institutions in these areas, and to develop and build capacities, in order to strengthen the relations of mutual cooperation between them.