H.E Prof. Ibrahim Adam El Dukhiri, the Director General of the Arab Organization for Agricultural Development (AOAD) attended the Ninth Economic Forum on Saturday, the 17th of February 2018. The Forum was organized by the Sudanese channel (S24) in the context of the livestock conference held in Khartoum during the period from the 17th to the 18th of February 2018 under the theme (The role of livestock in achieving food security).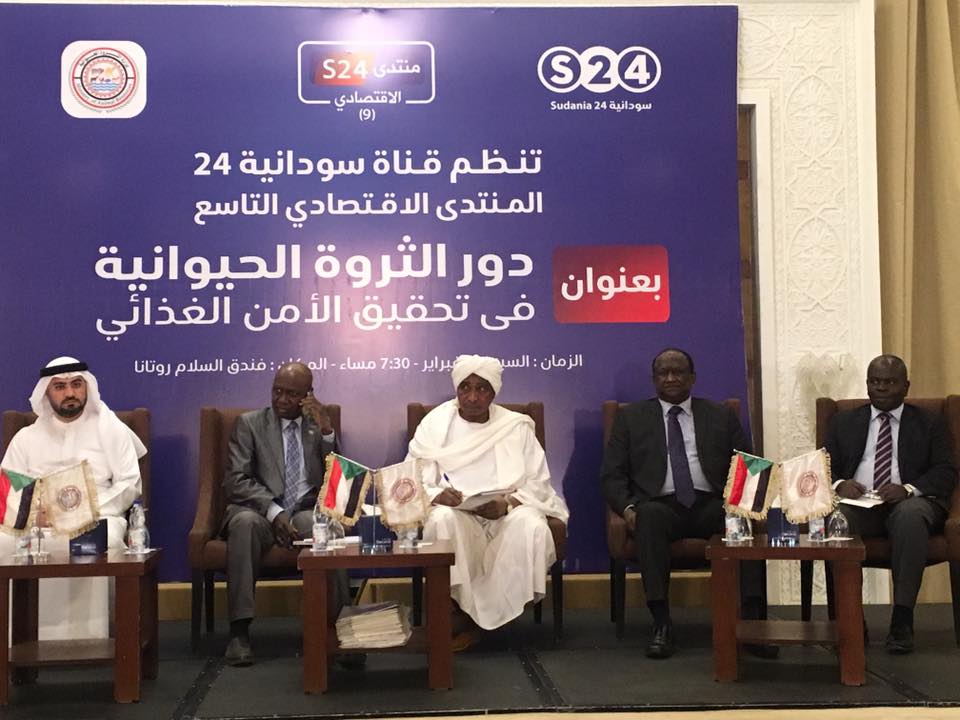 In his speech, he stressed the importance of the livestock in achieving sustainable agricultural development and the Arab food security. He pointed out that the AOAD aimed at developing and providing the necessary support for the livestock sector in the Arab region.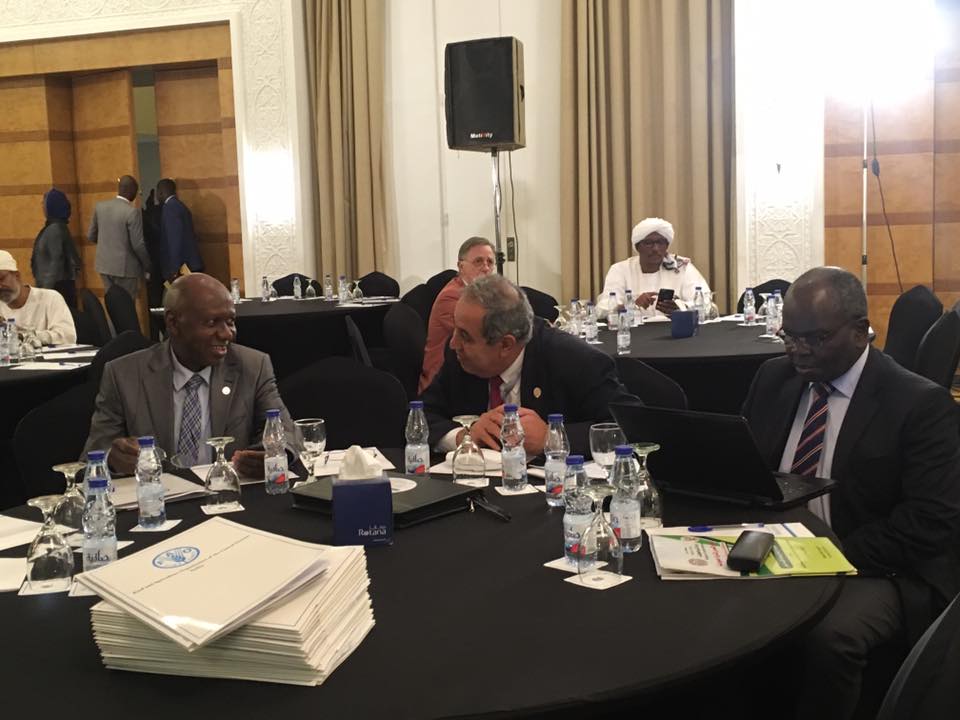 H.E Eng. Ibrahim Mahmoud Hamid Mahmoud, the Assistant President of Sudan, in his speech stressed the need to rely on the scientific research for the development of livestock. He pointed out the importance of exploiting the advantages of the livestock sector in Sudan.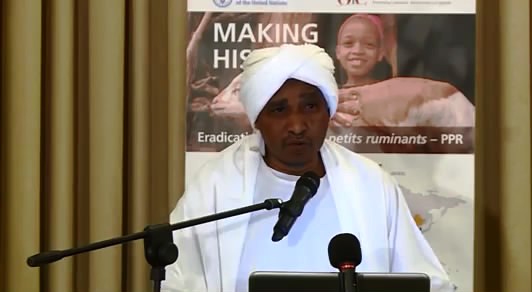 H.E Mr Bushara Jumaa Aror, the Sudanese Minister of Animal Resources, stressed the livestock sector in Sudan is considered one of the promising sectors and is witnessing a great interest and acceptance from the partners. He pointed to the signed agreements which he stressed will be implemented on the ground to achieve the desired aspirations.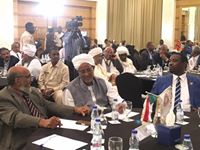 H.E Prof. El Dukhiri addressed the gathering on AOAD's programs and plans focusing on the Arab Emergency Food Security Program launched by the Economic and Social Development Summit held in Kuwait in 2009. He mentioned also the Sustainable Arab Agricultural Development Strategy for the Decade 2005-2025 prepared by AOAD and endorsed by the Riyadh Summit. A vision was outlined to a bright future for the Arab agriculture, capable of achieving the food security in the Arab world, and providing a decent life for the workers in the agricultural sector.
H.E Prof. El Dukhiri expressed that AOAD is ready to contribute in achieving the food security initiative of His Excellency the Sudanese President Omar Hassan Ahmed Al-Bashir. He pointed out that AOAD is one of the League of Arab States organizations and represents the technical arm of the League in the sustainable agricultural development.
It's worth mentioning that the Forum has been attended by ministers of livestock and representatives of relevant international and regional organizations. During the symposium many scientific and economic interventions by local and international experts were presented.