The Director General of the Arab Organization for Agricultural Development (AOAD), H.E Prof Ibrahim Adam El Dukheri visited Zayed International Foundation for the Environment in Dubai, the United Arab Emirates, on the 29th of October 2018. He was received by Major General Prof. Mohammad Ahmed Bin Fahad, the Assistant Commander for Academic Affairs & Training in Dubai Police and Chairman of the Higher Committee of Zayed International Foundation for the Environment.
The two parties discussed aspects of cooperation in fields of mutual interests, especially in exchanging experiences, capacity building and implementation of joint activities and programs. H.E Prof El Dukheri presented an overview of AOAD and its fields of work, in addition to the activities and programs currently being carried out.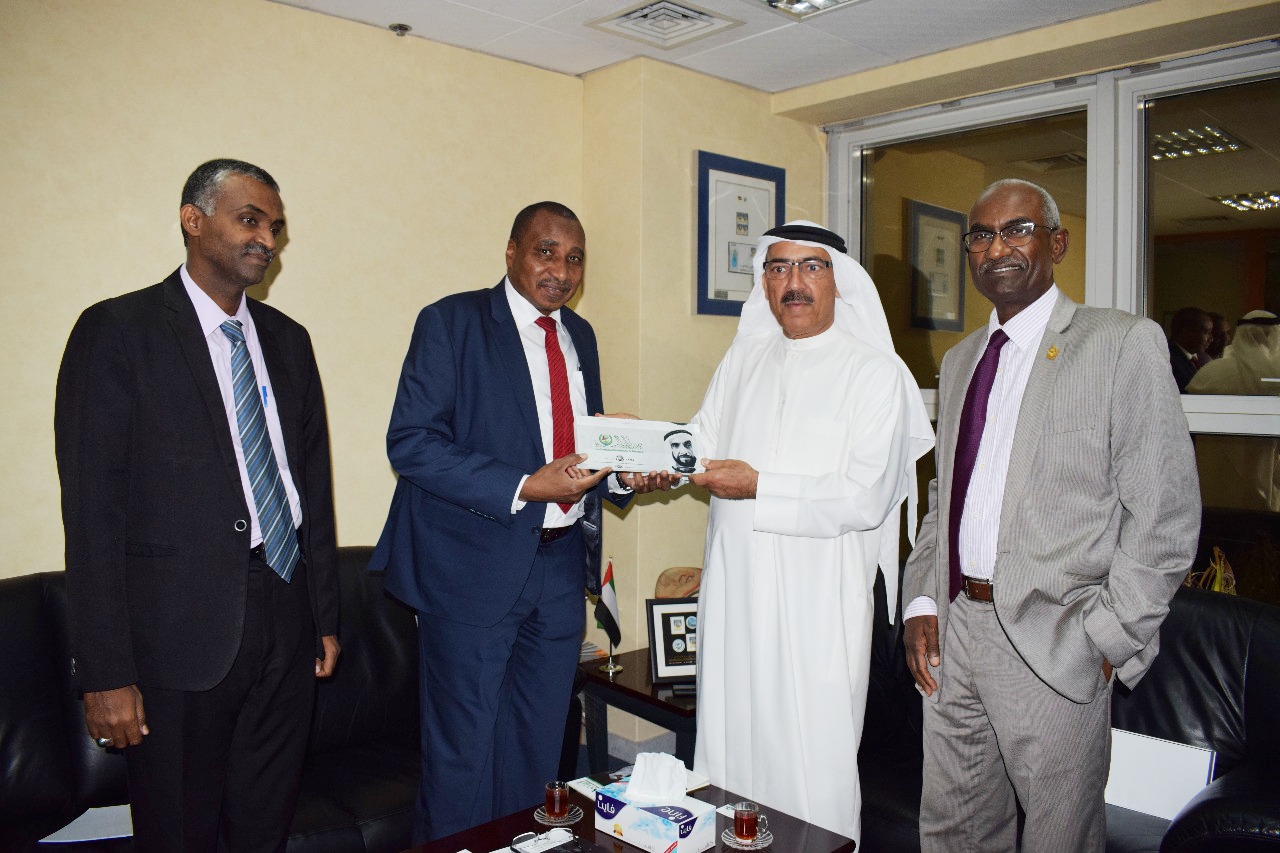 In conclusion, the two sides agreed to sign a memorandum of understanding that will serve the two sides and strengthen their cooperation and coordination as they are concerned with achieving sustainable development in the Arab region and protecting the environment from pollution and depletion of natural resources.
Zayed International Environment Foundation was established and sponsored by His Highness Sheikh Mohammed bin Rashid Al Maktoum, Vice President and Prime Minister of the UAE and Ruler of Dubai. The foundation is one of UAE's most important contributions to environmental protection. Zayed International Prize for the Environment is an incentive to encourage global initiatives to preserve the environment.