The Arab Organization for Agricultural Development (AOAD) Director General H.E Prof Ibrahim Adam El Dukheri and his accompanying delegation had a tour around three Algerian institutions on the 28t of July 2019.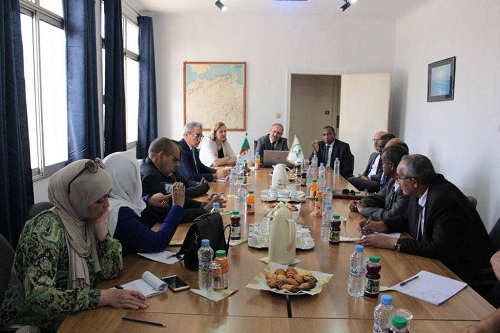 The first visit was to the National Center for Veterinary Medicine, where he listened to a full explanation of the objectives of the center and the role it plays in monitoring and diagnosis of epidemics and animal diseases, whether these diseases are purely animal or common between humans and animals, as well as the control role played by the center in the field of food safety. H.E Prof El Dukheri thanked the staff of the Center, praising their efforts and explained that there are many areas of cooperation between AOAD and the Center within the framework of the program of transboundary animal diseases, especially because Algeria has a common border with many countries of West Africa.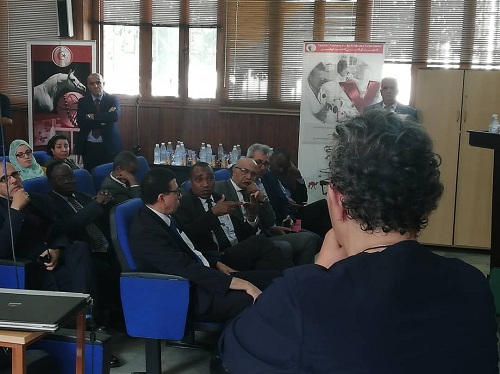 H.E Prof El Dukheri added that the inauguration of AOAD Maghreb Regional Office in Algeria, will have a positive impact on cooperation between Algeria and AOAD in various fields, including animal health. The second visit was to the National Center for Agricultural Research. The Director General of the Center gave a presentation on the Center and network of external relations with the regional and international counterpart centers. Moreover, both sides discussed the cooperation between the Center and AOAD, in particular in the field of Plant Genetic Resources Network and the implementation of the Arab Convention on Plant and Animal Genetic Resources and the sharing of benefits arising from them.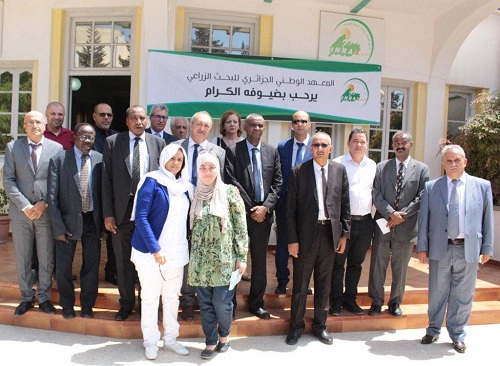 The third and last visit was to the Algerian Agricultural Chamber. Both sides exchanged views of cooperation.