In accordance with Recommendation No. 11 of the Second Steering Committee Meeting of the National Program for Transboundary Animal Diseases in the Arab Region, the team members of the Evaluation Program visited Jordan during 30/06 to 04/07/2019to evaluate the outputs of the Program and the performance of the Arab Organization for Agricultural Development and the beneficiary countries in coordinating, the program for the three animal diseases: foot-and-mouth disease, Rift Valley fever, contagious abortion and the extent of benefiting from the components of the programs and their employment for the fund provided by the Arab Fund for Economic and Social Development and the Kuwait Fund for Arab Economic Development which contributed in financing this program in accordance with the targets set and for further development in the future.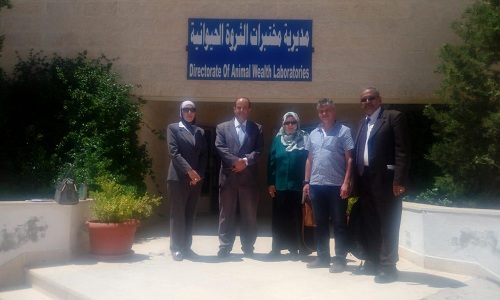 The program included field visits to the livestock sector at the Ministry of Agriculture where the team met with the sector officials and the country coordinator and some national cadres who participated in the activities of the program especially the training. The team listened to the achievements of the program in Jordan and the obstacles to work and the mechanism for its future development. The views and recommendations of the meeting were taken for the next stages. In addition, the team visited the University of Science and Technology in Irbid for being one of the outstanding centers that participated in the implementation of the national and regional training program.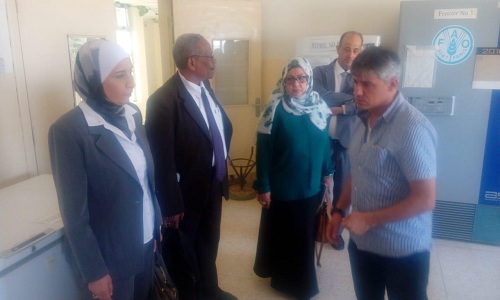 The team also visited the companies that were selected to supply lab equipments to the countries benefiting from the program. The team was briefed on Jordan's pioneering experience in the field of concentrated feed industry during a visit to the Profemi Concentrated Feed Factory.